Hello! I am Marisa Isabel the founder of "Live Adamantly". I help overwhelmed women conquer spiritual, mental, and physical barriers to wellness! I am a Holistic Health Practitioner, author, and speaker. I have a Bachelor of Science degree in Psychology and a Master of Arts in Human Services, Counseling: Marriage & Family.
My credentials include:
– American Council on Exercise (ACE CPT) Certified Personal Trainer, # T253290
– American Association of Drugless Practitioners (AADP CHHP) Board Certified Holistic Health Practitioner, # 243734109
– American Fitness Professionals & Associates (AFPA CHWC) Certified Health & Wellness Coach (NBC-HWC, HCA, HHC approved), #12339
– American Fitness Professionals & Associates (AFPA CHHC) Certified Holistic Health Coach (FHT accredited), # 91399
– American Fitness Professionals & Associates (AFPA CHN) Certified Holistic Nutritionist, # 13294
– Certified TRX Trainer
– Certified Group Fitness Instructor: Zumba, Barre Above, Sh1ft, PiYo, and Pumped Up Strength
I am passionate about health, wellness, nutrition, and fitness. Throughout my 10+ years of experience, I've channeled this passion into community and virtual fitness instruction, employment in the local healthcare system (fitness centers, gyms, hospitals, behavioral centers), speaking/teaching in churches, and wellness small groups in my home church. I've consistently performed individual and group coaching to encourage mobility and behavior modification for health and longevity while building rapport and trust with clients.
It is my joy to help you begin to experience freedom, enjoy life, and pursue your God given passions. I am here to encourage and support you. A healthy lifestyle will equip you with the strength you need, to fulfill the calling God has destined you for and serve in the daily roles you serve!
My desire is that in everything I do, anywhere the Lord leads that His love is displayed through me. Thank you for giving me the honor and gift of serving you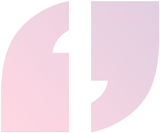 Marisa, I think I told you already but I was so impressed with you and this program!! I thank God that he has allowed me to be privy in seeing this side of you!! You are so AWESOME and an AMAZING Coach!!!! You should be so proud of yourself!! This is what I find beautiful… I get to see your sweet, sweet spirit within you from God! It's a privilege that we get to see your openness and brokenness -because it meets us at our own individual level!
let's live adamantly together
Get the tools, guidance, and empowerment you need to live out a healthy and purposeful life from a faith based perspective.